Main content starts here, tab to start navigating
Slide 1 of 5
Slide 2 of 5
Slide 3 of 5
Slide 4 of 5
Slide 5 of 5

This year, our Christmas spirit has inspired us to go over-the-top for Holidays at the Hammock. Throughout this month, we will be transforming the Hammock into a certified Christmas wonderland! Our annual Let it Snow event will be a Campfire Experience in the backyard with s'mores & hot chocolate. Chef Ted is delivering a pop-up HoHoHoliday food menu brimming with crooked twists on festive classics. Brewmaster Larry and the team are wrapping up FOUR fresh holiday beers.
All great reasons to visit the Hammock. But we are most excited about a partnership with the Make-a-Wish Foundation to transform our dining room into a Hammock version of Gimbels Department Store, rivaling Buddy's masterpiece from the instant classic Christmas movie, "Elf". Paper snowflakes and chains and tinsel galore, for the perfect photo spot and pop up experience. Whether it's smores in the backyard, holiday meals with seasonally inspired brews, or bringing one of the best holiday movies EVER to life, we are bringing a ton of Christmas Magic to Holidays at the Hammock this year.
-RIch Garrahan, Crooked Hammock Founder
Buddy's Holiday Takeover
"Buddy the elf, what's your favorite color?"
It has been 20 years since Elf, the movie was released and brought Christmas joy into our lives. Call it our inner elf, but we decided to go all out this year and build a mini takeover of Buddy the Elf at the Hammock. We are decorating all of our dining rooms to try to replicate Buddy's overnight makeover of the Gimbal's department store... OVER THE TOP paper snowflakes, paper chains, snowballs, and ceiling covering decor. We went out and collected a hoard of new decorations and our staff even handmade THOUSANDS of paper snowflakes to add to the room. YOU CAN add to the magic of the room too! We have free supplies on site so you can make your own paper snowflake to add to the room. Who knows, by end of season we might have the floors covered.
Buddy ran amuck in the kitchen too. Making his own Spaghetti dessert. Replace the noodles with funnel cake and pile on the same sweet toppings - chocolate syrup, chocolate candies, sprinkles, marshmallows, and pop tarts to eat just like the elves.
And before he finished, Buddy spent a day in the brewhouse. Buddy's Spaghetti Breakfast is now a beer. A sweet sour ale made with maple syrup, blueberries, pop tarts, and yes - spaghetti. For adult elves only.
Now this room is meant to highlight one of our reasons for the season - giving back. We wanted to give back to our communities with a fun pop up experience, but also let this highlight a way for us to give back to others. We are giving 100% of profits from our Buddy's Spaghetti Breakfast beer and dessert to our local chapters of the Make-A-Wish Foundation. Guests can also donate to Make-A-Wish in any of our brewpubs.
Remember, the best way to spread Christmas cheer is singing loud for all to hear. 🎄❤️
Let It Snow Events

We are cranking up the Let It Snow experience this year with more days of guaranteed snowy forecast in the Hammock backyard. Check below for new ways to join in on the fun and spread some holiday cheer.
FRIDAY THROUGH SUNDAY, 11/24 to 12/30: Let it Snow Campfire Experience
The warmth of a fire. The chill of the air. The taste of roasted marshmallows and hot chocolate. Holiday tunes. It's the vibe. For our annual "Let It Snow", we will have holiday music in the backyard while it snows around our fire pit and roasting table, and you can show up and stay warm with the ultimate winter treats. Each experience includes all the fixins needed for s'mores & hot cocoa for up to four guests, an exclusive Crooked Hammock carol book, and a limited edition Crooked Hammock holiday ornament to take home for the tree! Availability is limited.
Reserve now!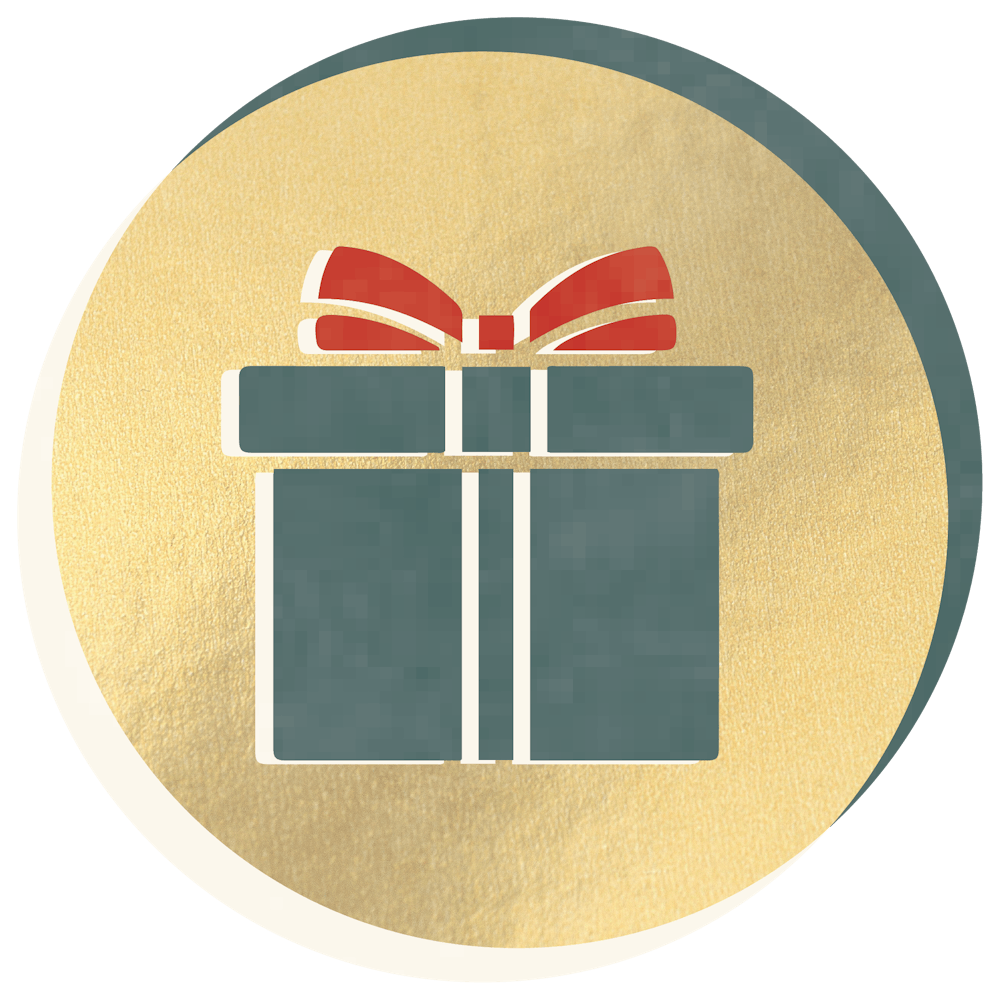 Breakfast with Santa
We have had photos with Santa at the Hammock since the dawn of Hammock time. We cannot let this tradition go, and this year it is going to be extra tasty. We are hosting Breakfast with Santa on Sunday, December 3rd starting at 9am. A full breakfast buffet from our chefs with pancakes and eggs, all the breakfast meats, home fries, and fresh baked pastries will be available. And the legend himself, Ole Saint Nick will be here , making a list, checking it twice, and smiling for photos, whether you were naughty or nice! . We will be making it snow in the backyard all morning long as well, so make sure you bring proper attire. Adults are $22, & $11 for children (excludes tax).
To guarantee your seat, make your reservation here!
Lewes is now SOLD OUT!
North Myrtle Beach is now SOLD OUT!
Middletown is now SOLD OUT!
The BEER
Jingle Berry - 6.5% Quad Berry Sour Ale
S'more Cowbell - 10.1% Imperial Stout with Graham Cracker, Marshmallow, Cacao Nibs
Belsnickel - 6.8% Belgian-style Spiced Winter Ale
Buddy's Spaghetti Breakfast - 6.2% Sour Ale with Maple, Blueberry, Pop Tarts, Spaghetti, Lactose
100% of profits from Buddy's Spaghetti Breakfast are benefitting Make-A-Wish Foundation.
Holidays at the Hammock Menu
Slide 1 of 7
Slide 2 of 7
Slide 3 of 7
Slide 4 of 7
Slide 5 of 7
Slide 6 of 7
Slide 7 of 7