Main content starts here, tab to start navigating
Members Only
Just Beer for a Good Time? Well, so are we.
Think of the Backyard Beer Club as Crooked Hammock's Beer of the Month Club for beer lovers to get the liquid they love, join private parties to celebrate launches, and stash up to their heart's desire.
Backyard Beer Club enrollment is now closed for 2023. Enrollment for 2024 will begin in October so stay tuned if you want in on the action. Already a member? You'll be the first to be notified about re-enrollment when the time comes.
Scroll down to find out more about one of America's top 10 beer clubs.
Banana Hammock Gold
As a Founding Member of the Backyard Beer Club, you'll unlock quite an exclusive rarity (only 300 bottles exist!).
Behold, Banana Hammock Gold. We took our infamous Belgian Quad to the next level by aging it in Bulleit Bourbon barrels. The result, liquid luxury at its finest.
Weighing in at a healthy 13% ABV, this one is warming and wonderful, with notes of banana, bourbon, chocolate, and cheer. Drink now or cellar it for a special occasion, it's crookedly complex, down to the last drop.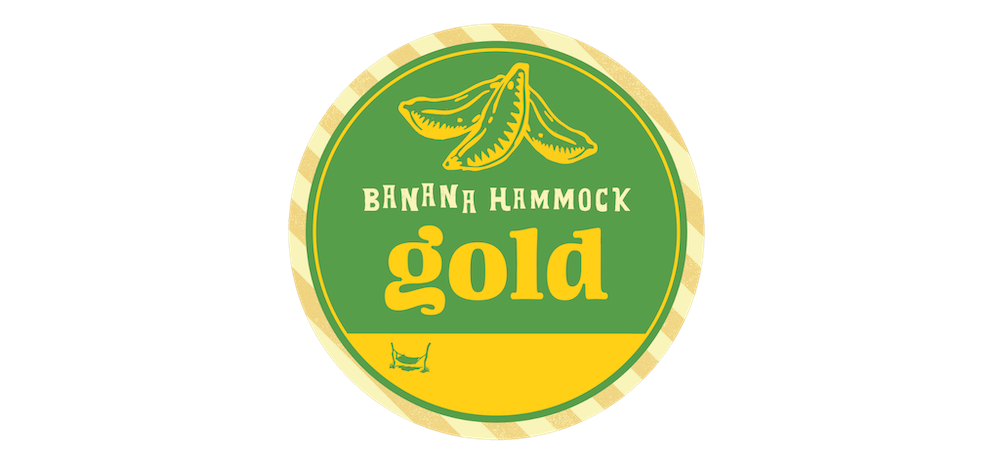 Join The Club
Okay, let's get into the details... what's included?
Monthly 4-pack Subscription to a new release from The Hammock (12 total)

Ability to purchase up to a case at a discounted price on release days

15% off all merch, all year (!!!)

Invites to events & beer releases, brewer-led brewery tours, and more

Birthday Gift Card

The first right to renew membership for 2024 before new enrollment
Keep in mind, there are only 100 slots per brewpub, so act fast. $180 for Membership, available now!
Join Us